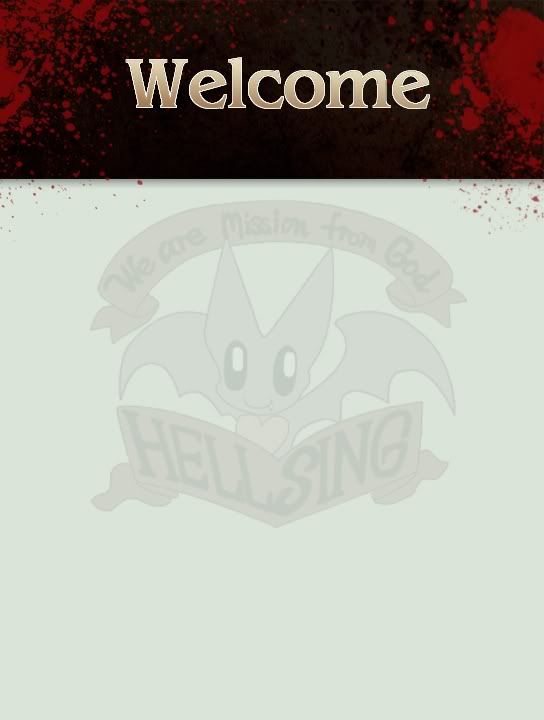 Our club is dedicated to Kouta Hirano's
Hellsing
.
We support everything Hellsing, including the anime, manga, Ultimate (OVA), music, cosplay, fan fiction, doujinshi, pairings and anything else Hellsing related.
While this is predominantly a fan-art based group, we offer off-site downloads for music, doujinshi, video links, manga links, merchandise, quizzes and much more!
Here are a few FAQ'S for you:
How Do I Become a Member?

You may become a member by joining at the side.
Please remember to review the Group Rules
before joining (which are found below)
How Do I Become a Contributor?
You must first review the requirements and rules for Contributors. You can read how to apply by visiting the About Us page first.
Where can I watch Hellsing, read the manga online, or find Hellsing downloads?
You can have a look through the boxes on this page that include Manga, Videos and Music.

You can also visit us on Tumblr for a detailed selection of downloads